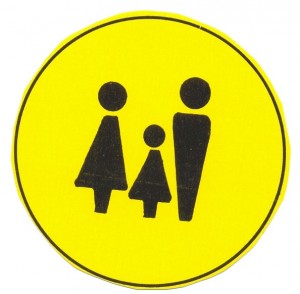 Mannville – Minburn – Innisfree Family & Community Support Services
And
Yellowhead Community Support Society
Box 534 Suite # 4 5004 – 49 Street
Mannville AB T0B 2W0
Phone: 780-763-3005
Fax: 780-763-3004
Email: mmifcss@mannville.com
director@mannville.com
Website Links: www.mannville.com
http://mmifcss.wix.com/http.
Follow us on Facebook
What Is FCSS?
Family and Community Support Services (FCSS) is a unique 80/20 funding partnership between the Government of Alberta and participating municipalities or Métis Settlements. Provincially, the FCSS Program receives its mandate from the Family and Community Support Services Act and Regulation.
M-M-I F.C.S.S. is a partnership between the Province of Alberta, the Villages of Mannville and Innisfree, Hamlet of Minburn and the County of Minburn # 27 and the people of our community.
We are community based and volunteer supported. Our role is to develop locally driven preventative social services to enhance the well being of individuals, families and communities.
FCSS is involved in direct service programs as well as community planning. If you see a need in the community or if you have an idea for a program we will be happy to discuss it with you.
M-M-I F.C.S.S. & Y.C.S.S. Mission and/Vision Statement and Goals:
VISION
A balanced future with opportunity for all.
MISSION
To enhance, strengthen and stabilize individual, family, and community life by assisting persons to identify and act on their own social needs.
VALUE STATEMENT
FCSS works to enable residents of Mannville, Minburn and Innisfree to build a satisfactory quality of life through the provision of a range of affordable core services and programs that are based on our Community needs.
STATEMENT OF NEED
Individuals, families, and communities of Mannville, Minburn and Innisfree are in need of preventive social supports to build a satisfactory quality of life.
The FCSS Program requires supports from the municipalities in order to provide quality programs.
GOALS
Organizational Goals:
1. FCSS is guided by province's Accountability Framework and Provincial FCSS Act & Regulations, Municipal Strategic Plans, and will include Federal Strategies
2. FCSS responds to the changing community needs in a creative, innovative and professional manner.
3. The FCSS environment is safe, supportive and empowering.
4. FCSS collaborates with other municipal departments to achieve mutual goals.
5. In order to deliver best value, FCSS programs and services is guided by Outcome Measurement planning cycles annually.
Service Goals:
1. Individuals and families make a difference in their quality of life through accessing preventive social and support services.
2. The community has the capacity to address social issues.
STRATEGY
-Promote, encourage, and facilitate the involvement of volunteers.
-Promote efficient and effective use of resources
-Encourage and facilitate cooperation and coordination with allied service agencies.
-Promote, encourage, and facilitate the development of strong and healthy communities
-Promote citizen participation in planning, delivery, and evaluation of programs and services.
-Provide preventative services that enhance social well-being.
RATIONALE
-A community's most valuable resources are its people. Investments made in developing and supporting people pay dividends in all areas of community life.
-Investments in prevention and early intervention result in healthier communities.
-Volunteerism is linked to positive outcomes for individuals and community.
-Partnerships/alliances are fundamental to building community capacity.
-The Municipality can promote healthy individuals, families and communities by providing preventive social programs and services.
-The M-M-I F.C.S.S. is best able to determine its own needs.