Memories are Made Here!
The Mannville Gadsden Recreation Centre is a multi-use facility that provides many services for our residents and special occasions.
Hall
Weddings
Banquets
Fundraising Events
Meetings
Conferences
Funerals

Ice Arena
Figure Skating
Public Skating

Curling
Features 3 sheets of curling ice for men, women and children of all ages.
League Curling
Youth Curling
Bonspiels (Tournaments)
Mannville Agricultural Society – Recreation Centre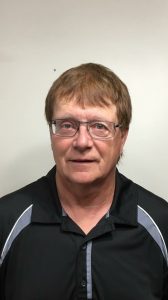 The Mannville Agricultural Society would like to introduce (for those of you that might not know him) our Operations Manager for the Recreation Centre, Dean Gadke.
Dean will be the new contact person for anything Rec. Centre related.
If you have bookings or inquires you can reach Dean at (780) 853-7257 or dean.gadke@gmail.com

Fitness Centre

Contact MMI-FCSS for membership – 780-763-3005
Equipment:
1.Recumbant Bike
2.Eliptical Trainer
3.Treadmill
4.Parabody – Universal Gym
5.Free Weights
6.Weight Bench
7.Water Cooler
8.Stereo
9.Fan
10.Television with Satelite Access
11.Shoe Cubby
Use:
With the distribution of a key pad locking code, members can make use of the facility at a time convenient for them.
Policies and Procedures:
Membership Requirements
•Must be 18 years of age (or a minimum of 16 years of age if accompanied by an adult member).
•Complete a membership application form (a youth application form must be signed by a parent or guardian).
•Each member must complete an equipment orientation session.
•Full payment must be received before access codes are given out.
•The membership fee is $250.00 per year or $25.00 a month.
Member Responsibilities
•Sign in and out of the Fitness Centre.
•Keep the door combination confidential.
•Always wear clean, dry indoor running shoes.
•No members will use free weights (overhead or bench press) without a spotter.