Emergency Services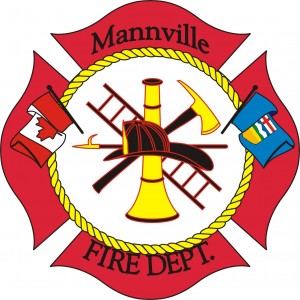 Mannville Fire Department
Over the past 75 years the Mannville Fire Department has proudly protected life and property within the Village of Mannville. This could only have been accomplished with the support of council and the members of the community. The dedication of volunteers has proved successful year after year as the need for fire protection has grown.
The Department stepped up to the challenge of fire protection for the surrounding rural areas, thus creating what would be one of the last three original rural cooperative fire protection programs left in Alberta. This could not have been done without the support of volunteers within the community giving their time and effort.
Mannville Fire Dept. has been presented with yet another challenge. Increasing traffic on Highways 16 and 881 and increasing occurrences of farm accidents left the Department with no choice but to involve themselves in Rescue operations. As each volunteer (12 in all) responds to all and every emergency they are available for, it becomes increasingly difficult to find new volunteers to aid in supporting the communities needs.
The Fire Department is asking you to consider volunteering to help your community. The Fire Department is a progressive group who will train any man or woman willing to volunteer. The commitment does not take up a lot of time, two evenings a month for training. Do not consider yourself too old, too small or too busy until you have given yourself the chance to see. Members must be a minimum of 18 years of age, within 5 minutes of town, and interested in helping your community.
Emergency Services Department Application
Fire Protective Services Recruiting Poster
Press Release – Fire Services with Village of Mannville